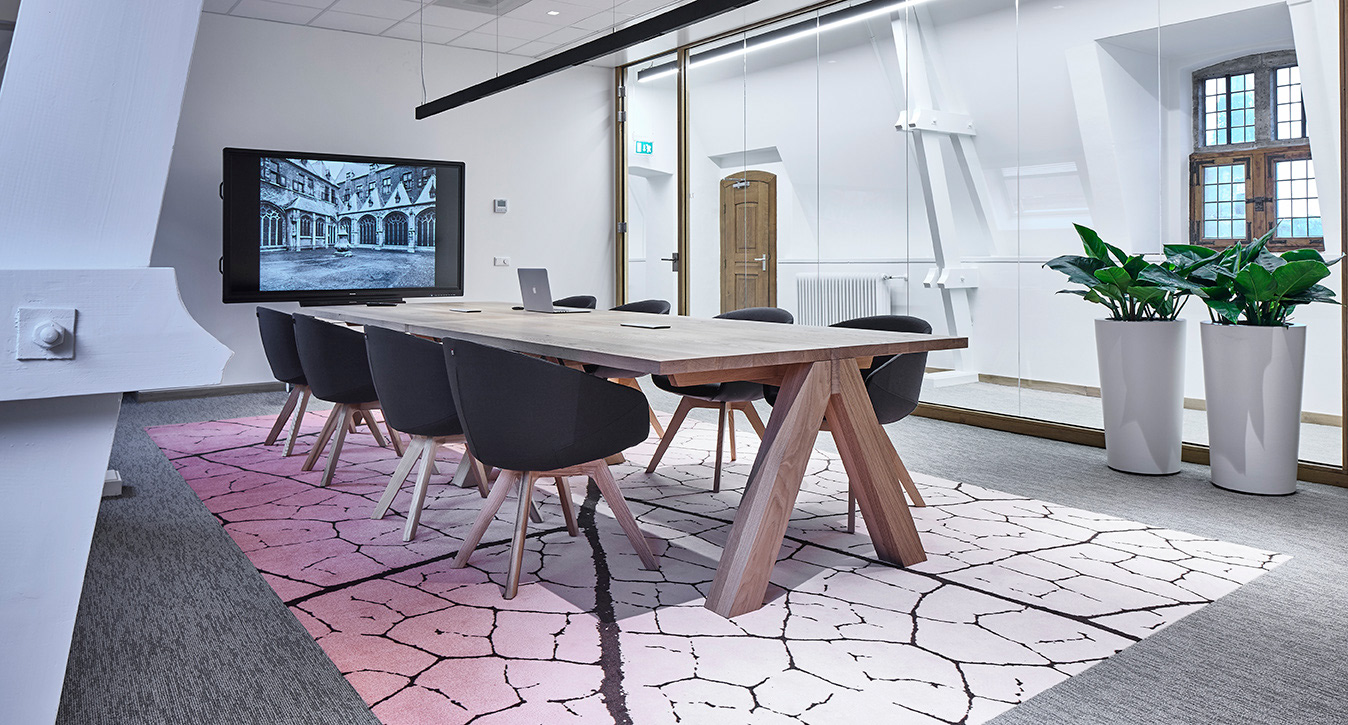 Innovative working in a monastery
| M+R interior architecture
client
:               Province of Zeeland, Provinciehuis de Abdij Middelburg the Netherlands
assignment
:        Renovation, preservation, restoration and redesign of the Librije   
The Abbey in Middelburg has been the center of power and politics in Zeeland | the Netherlands since 1574. The 'De Librije' building is part of the Abbey and has had many functions throughout the centuries. Originally, the name Librije stands for monastery library - libraria in Latin. From 1579 the Zeeland currency was minted in the Librije. After the fire in 1940 by bombardments of the Germans (or the Allies), the Abbey went up in flames for a large part. Already during the war they started the reconstruction and in 1960 the Abbey was opened by the then Queen Juliana. 
The 'Roosevelt institute for american studies' has also been housed in the Librije for a while. Nothing much remains of the original historic interior due to the many functions. 
In the 1970's, the Librije was refurbished with a layout with office spaces, which gave the building a completely different layout than the original structure. 
M+R has made new design for the historical buildings: a modern working environment; a flexible and open space. The building has been completely stripped, partly rebuilt and restored with biobased sustainable materials. The interventions in the building have created beautiful large spaces where the daylight enters beautifully. The new Librije is now an innovative working environment in an historic surrounding; which offers room for collaboration, meeting and development for all the employees of the Province of Zeeland. The central theme is sustainable and connectivity